Tues: 11am-4pm
Weds: 11am-4pm
Thurs: 11am-3pm
Fri: 11am-4pm
Sat: 10am-4pm
Closed on: Sun and Mon
We are Widnes Model Centre!
Established in April 2011 as a family venture, our roots trace back to our first shop at 49-51 Widnes Road.
In June 2015, we expanded into a larger, more vibrant space across the road enabling us to curate a hobby store that provided a more extensive choice of modelling supplies.
Meet our Team who are Barry, Gill and Tom.
Ask for the most outlandish strange and rare model item Barry will find it. He is also a great knowledge on Scalextric and Railway modelling.
Gill … makes the tea but has her uses when it comes to matching paint colours and knowing her plastic kits.
Tom is our Radio Control and Technical Advisor and along with Peter who voluntarily provides his own time at weekends both guys freely support and advise on Radio Control and Modelling skills to customers.
For more information find us on Facebook at Widnes Model Centre, here you can see our opening times, send us a message and check out our weekly Friday updates on the FaceBook Feed explore the videos and photos showcasing our diverse collection.
Additionally we offer an all year round Savings Plan for those items you have always wanted or for those undecided purchases we offer Gift Vouchers. Ask in store for more information
Come and join us in the exciting world of Modelling.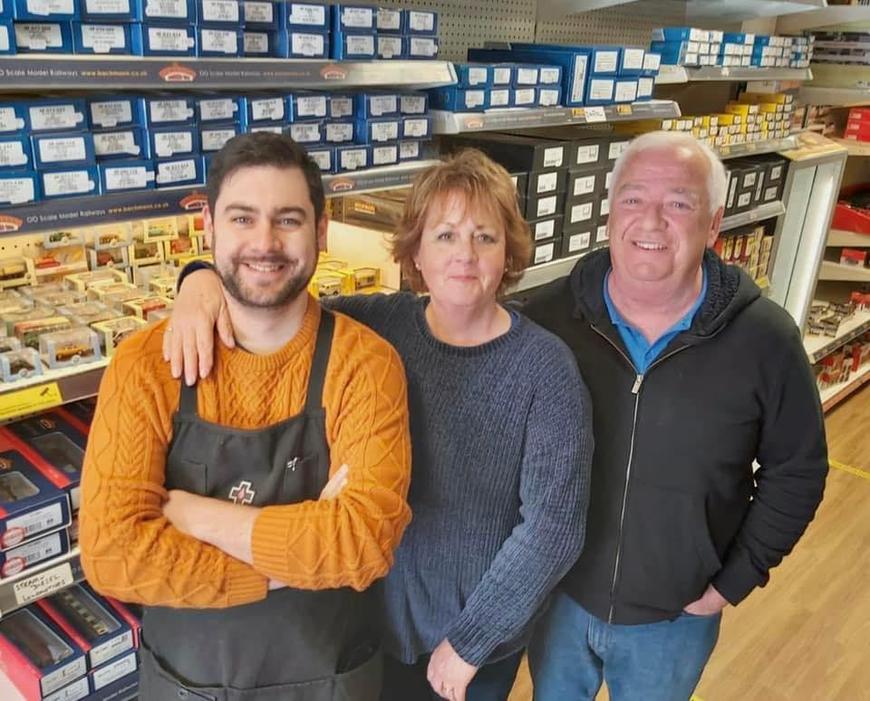 Who we work with